news
14 june 2023
Mana Introduces the New Powder Mark 8—More Powerful and Delicious Than Ever Before
Mana introduces the new Powder Mark 8 with an extra nourishing formula, kombucha content and even more delicious flavours.
Mana presents the eighth generation of Powder. Mark 8 introduces an extra nourishing and strengthening recipe, a new delicious taste with a great price of €1.87 per serving. For the first time, the recipe also contains energizing kombucha. A complete novelty are the new flavours, in the lead with our brand new Lime Cake.
"We are delighted that after the introduction of the new generation of Mana Drink Mark 8 we're able to show off another new product this year. Mana Powder Mark 8 offers an enhanced product lineup with the addition of a new flavour, Lime Cake. And an improved recipe. Our loyal customers around the world can look forward to an even wider range of products and a superior and even more powerful composition. I believe Mana Mark 8 is the perfect choice for anyone who wants nutritionally complete food at an affordable price.", says Jakub Krejcik, our CEO.
A more powerful Powder Mark 8
The new recipe perfectly matches the needs of a varied nutrient intake and represents a perfectly balanced energy source. In the new range, we have also focused on ingredients that take the performance of body and mind to the next level. While supporting immunity and gut health.

The composition of the new Mana Powder is thus enriched with the amino acids taurine and L-carnitine. For this reason, users get even better support for digestion and fat metabolism with each serving. Like the Drink, MK8 Powder also contains yeast with the bioactive form of selenium - L-selenomethionine. The recipe is newly supplemented with chromium picolinate, which is considered the absolute best source of chromium.
The addition of kombucha is a new feature of ManaPowder Mark 8. ManaPowder Mark 8 contains freeze-dried powder from fermented green tea leachate with a symbiotic culture of bacteria and yeast known specifically as kombucha.

Kombucha is rich in organic acids such as glucuronic acid, contains vitamin C and B vitamins and is also an important antioxidant due to its flavonoid and catechin content. Studies have shown that kombucha has antioxidant, antibacterial and antidiabetic properties along with the ability to lower cholesterol, support the immune system and stimulate liver detoxification.
Powder Mark 8 boasts a selection of divine flavours ranging from our traditional Choco, Apricot and Origin to the brand new Lime Cheesecake flavour. All of the flavours are indulgently delicious, yet Mana is nutritionally perfectly balanced food. The improved recipe also takes our Powder up another notch.
Key benefits of the new recipe
Taurine
helps digest fats

contributes to nerve, muscle and heart function
L-carnitine
promotes muscle growth

favourably affects the body's management of fat stores
Selenium
helps maintain the body's defences

regulates thyroid hormone production

contributes to hair and nail health
Chromium
contributes to macronutrient metabolism

helps maintain normal glucose levels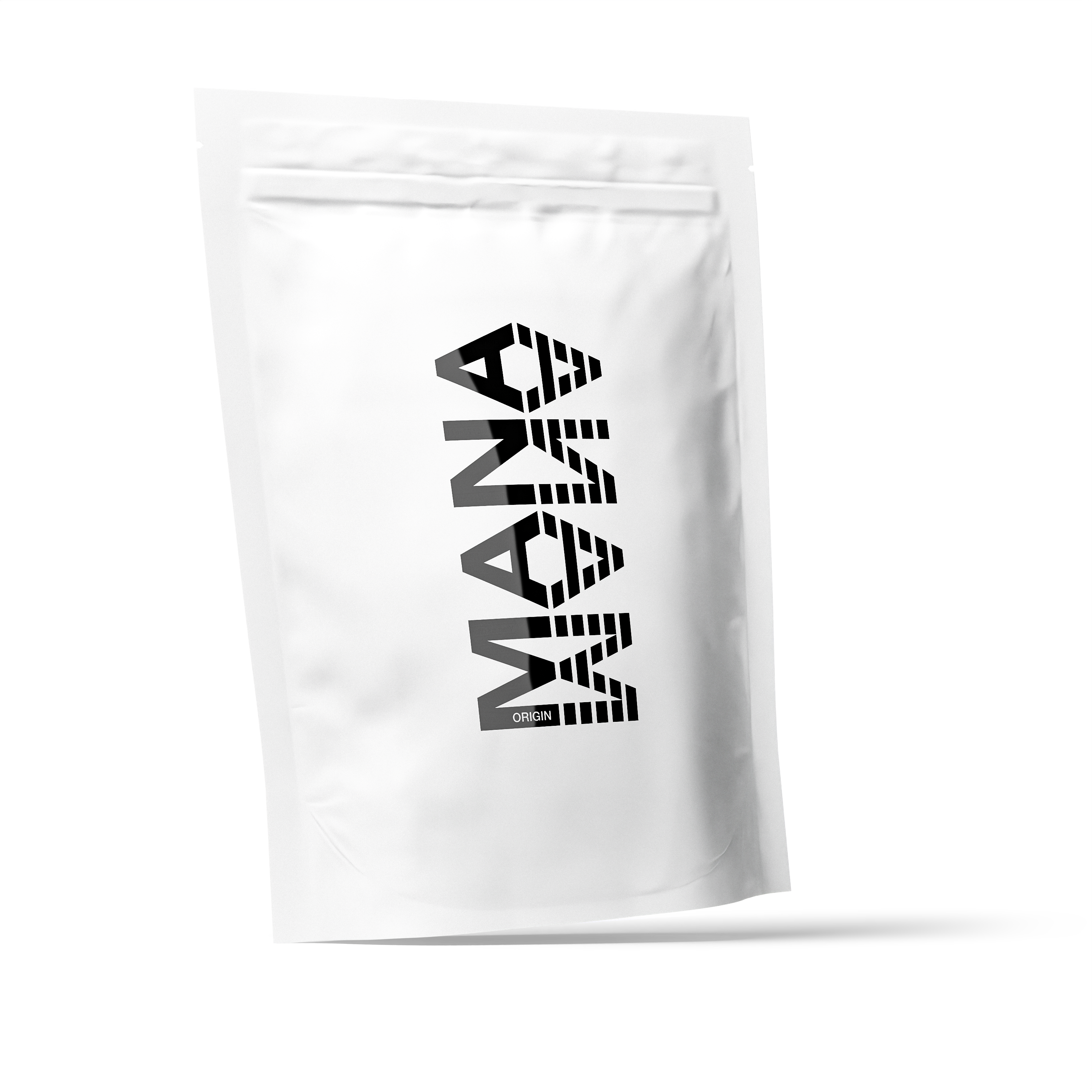 ManaPowder | Origin
Liquid error (sections/pf-732adc5c line 53): Could not find asset snippets/klavio-product.liquid
Try ManaPowder Origin of Mana's latest iteration Mark 8. Mix 86 g of powder with 300 ml of water to prepare a 400 kcal serving of nutritionally complete food. You'll be able to order other flavours of the even more powerful Mark 8 Powder in the second half of July.
Buy
Original Accessories
Liquid error (sections/pf-732adc5c line 53): Could not find asset snippets/klavio-product.liquid
Treat yourself to Mana anytime, anywhere. Our collection of accessories includes everything you need for a comfortable ManaPowder consumption. Choose between the original Mana bottle, a stainless steel measuring spoon for exact ManaPowder measurements and a cap for your bottle in the colour of your preference.
Buy