blogs
1 July 2022
Refreshing Apricot Mana of the New Generation Sees the Light of Day
It lasted a long time, but we just can't keep such a hit to ourselves anymore. We've made a discovery we're rightly proud of and we want to share it with you. Have no idea what we're talking about? The refreshing new apricot flavour. That's right, Mana Apricot Mark 7 was born!
Refresh yourself and enjoy the summer days to the fullest
We dreamed of a refreshing summer hit in Mana and the research team didn't disappoint this time either. Weeks of brainstorming, intensive research and constant testing have finally borne fruit—sweet apricots. The perfect nutritional profile and velvety smooth texture of the Mark 7 recipe has thus gained another invaluable benefit in the form of a new taste that will reliably refresh you even on the hottest summer days.

"Out of the many options we tested, we finally chose the apricot flavour because it reminds us of summer comfort. It's like sitting in the garden with a basket of fresh fruit. At the same time, this flavour blends very naturally with the other ingredients and we can't forget about the benefits of increased beta-carotene content," says Eva Šimsová, Chief R&D Officer.
Perfect bronze tan and UV protection
But the epic refreshing touch of cool summer days isn't the only thing that makes the new Mana Apricot so brilliant. That's because we achieved the pleasant apricot colour with this natural ingredient—betacarotene. As a powerful antioxidant, betacarotene helps protect skin cells from free radicals produced by UV rays hitting our skin. Thus, in summer, this substance helps us with a natural tan and at the same time protects us from dangerous sunburn.

One dose of ManaPowder or one ManaDrink Apricot contains a comparable amount of betacarotene as one or two fresh, juicy and nicely coloured apricots! Combined with a balanced ratio of macronutrients and all essential vitamins and minerals, Mana Apricot will perfectly prepare you for the stress your body will face during the summer months.

Mana Apricot is the perfect food for active summer days. It's light, needs almost no preparation and can be enjoyed wherever you get hungry. Don't let a heavy lunch or unhealthy fast food take you down. Give your body what it needs, please your palate and function at 100% all day long.

"I am delighted that we are introducing the iconic summer flavour Apricot as part of the new Mark 7. It took us a while to decide on this flavour, but we really wanted to make sure it was absolutely divine. The whole team did a great job and the refreshing apricot note is sure to win you over too. I wish everyone a wonderful summer and look forward to hearing your feedback!" says our CEO, Jakub Krejčík.

So don't hesitate and try Mana Apricot, too. In Apricot We Trust!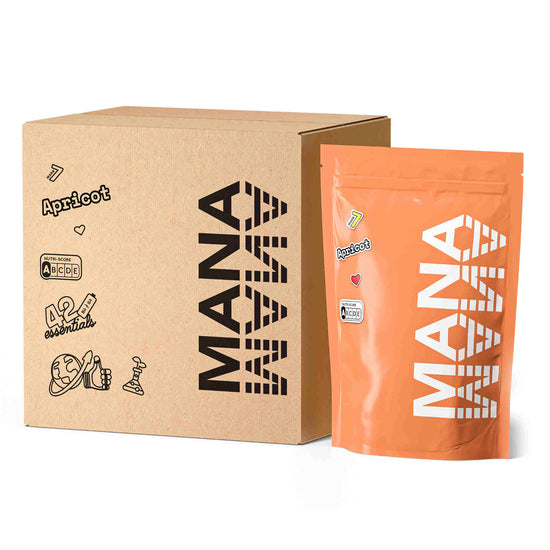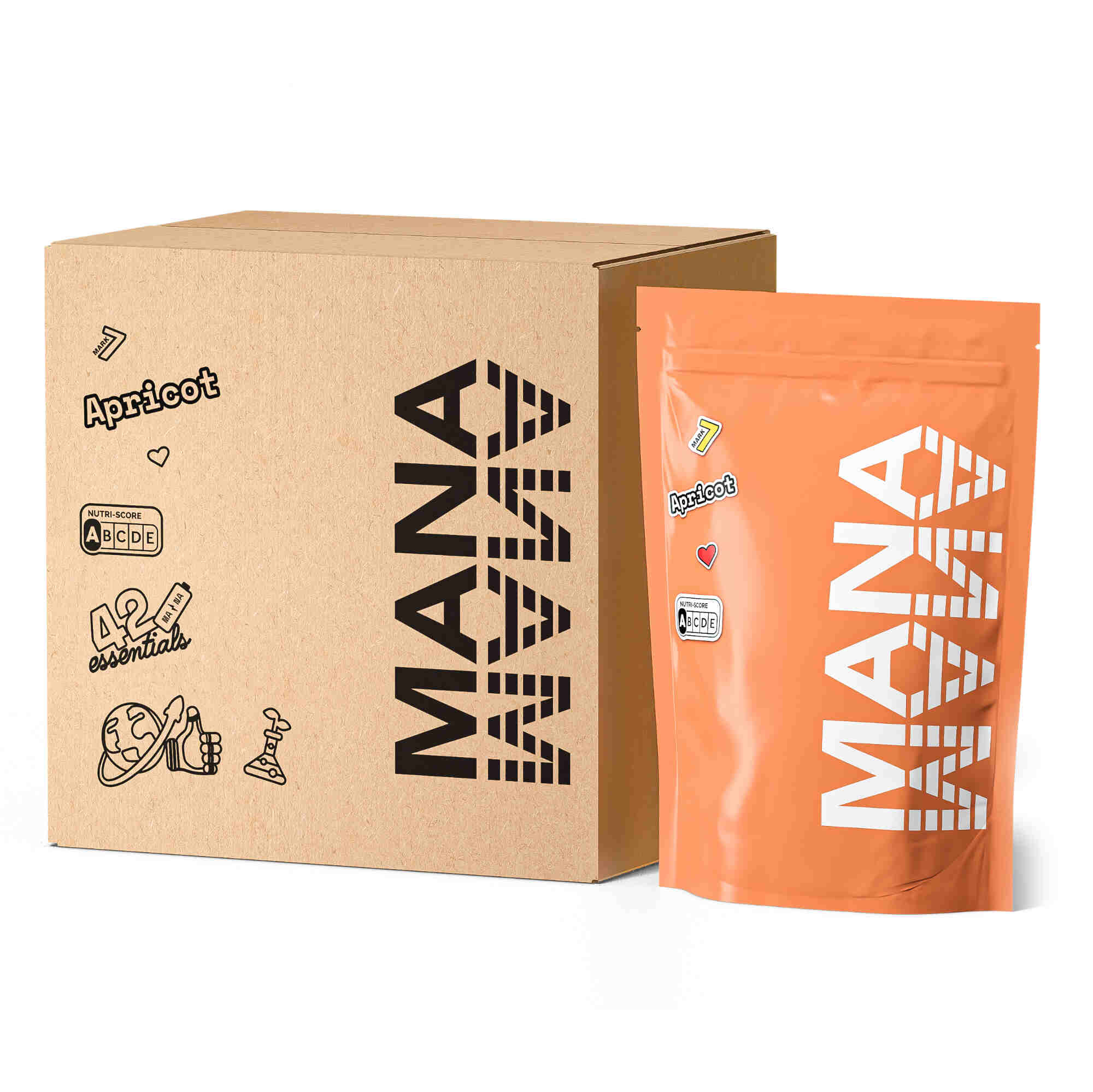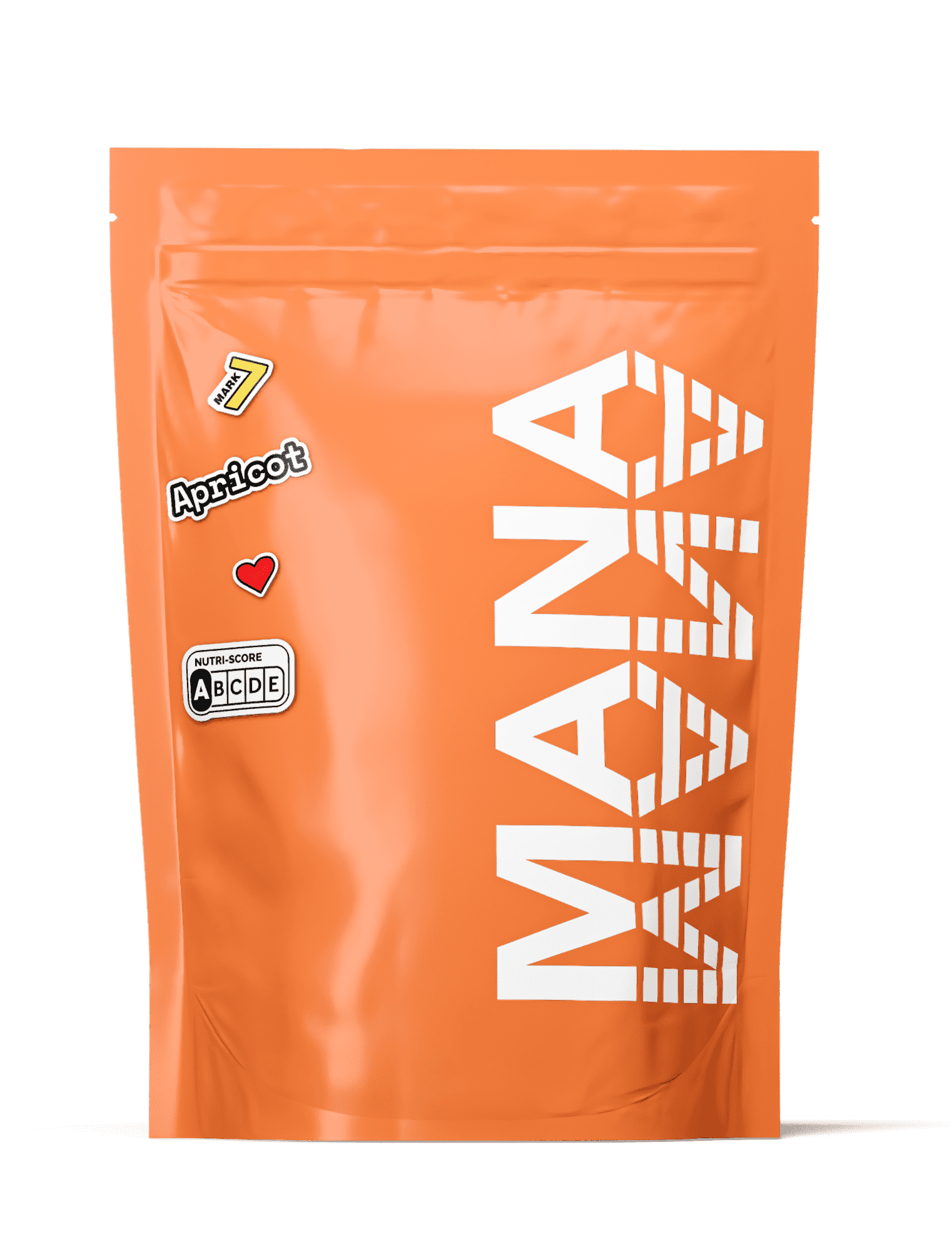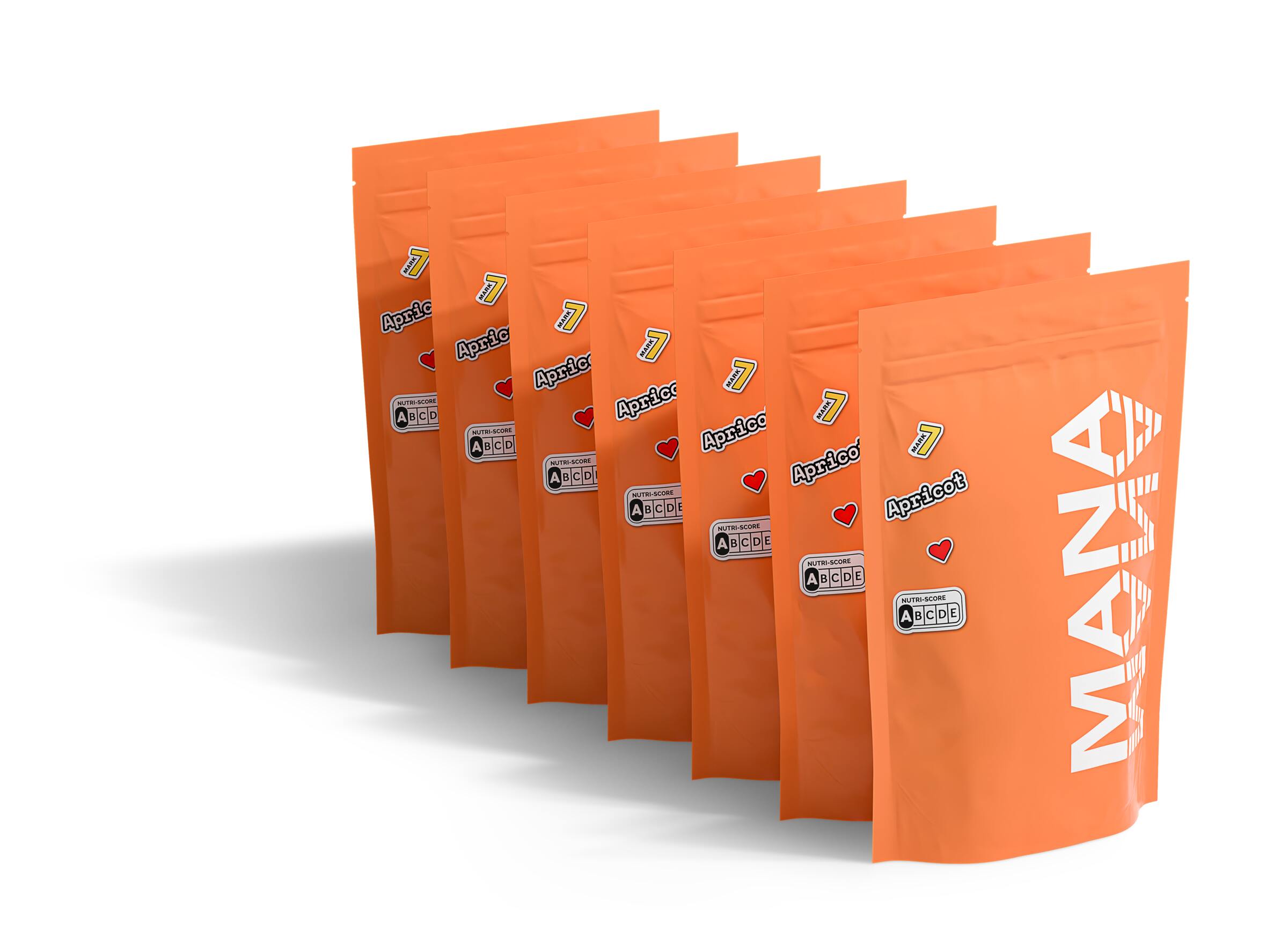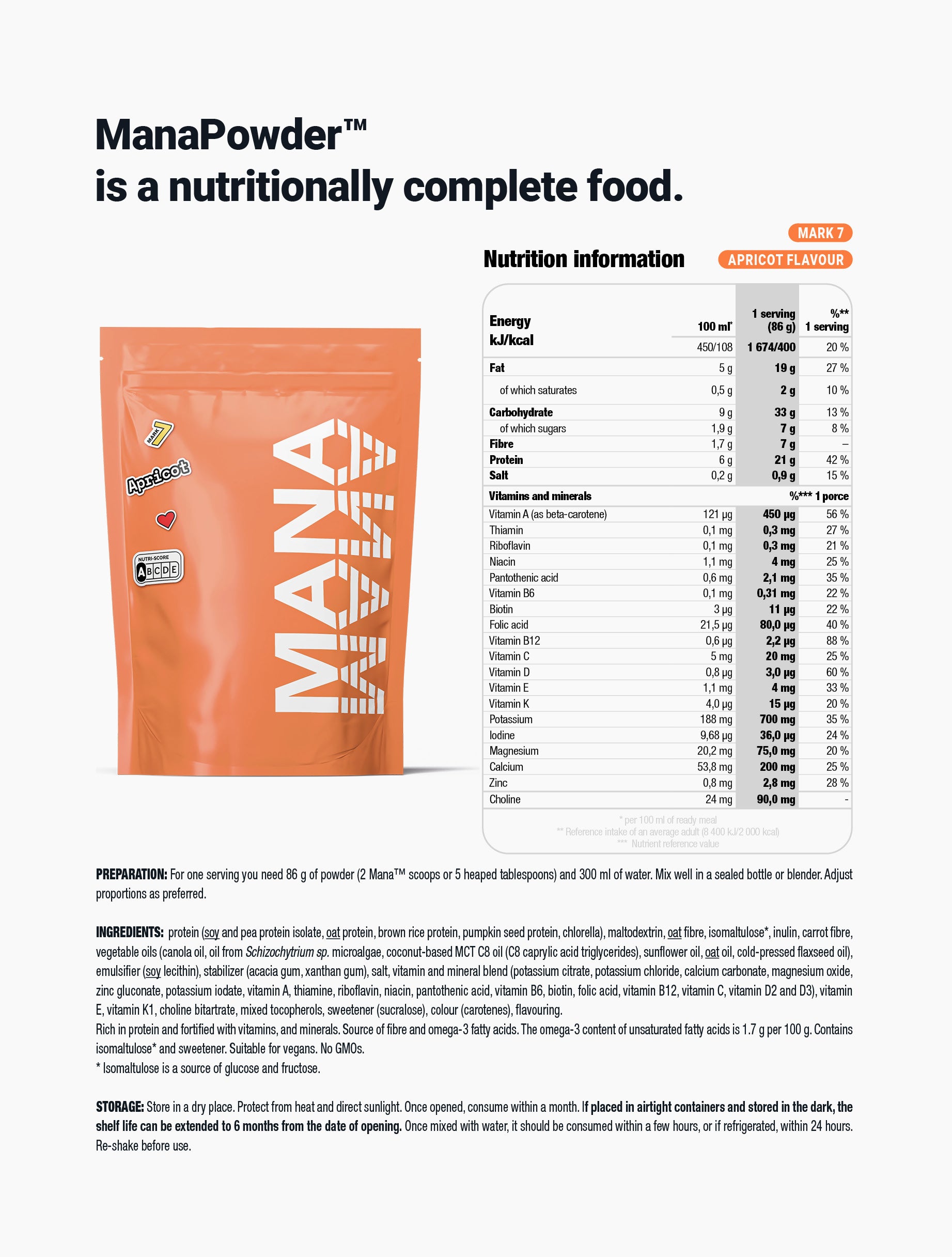 ManaPowder | Apricot
Liquid error (sections/pf-5d5cfad8 line 170): Could not find asset snippets/klavio-product.liquid
Taste the iconic summer flavour of juicy apricots! You'll love the new ManaPowder Apricot. Just mix with water for a tasty, quick and healthy meal.
Buy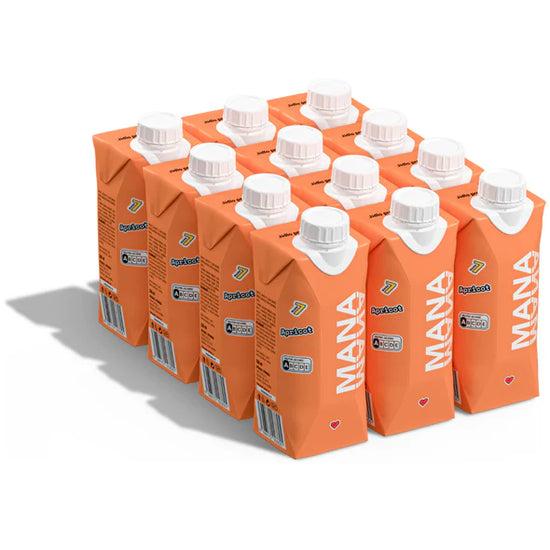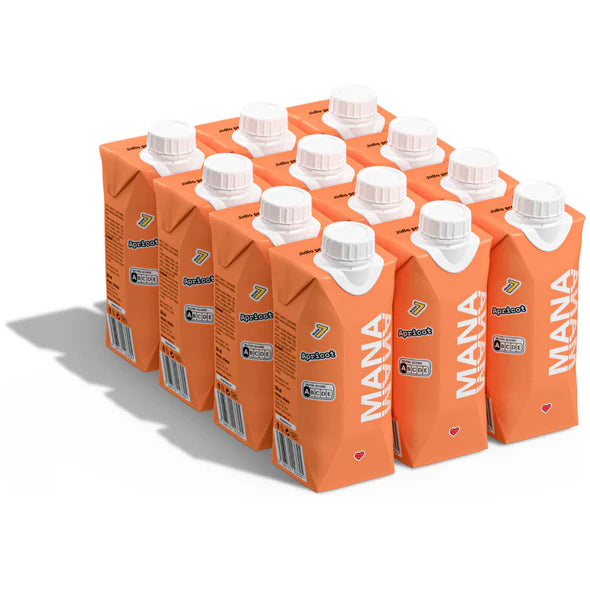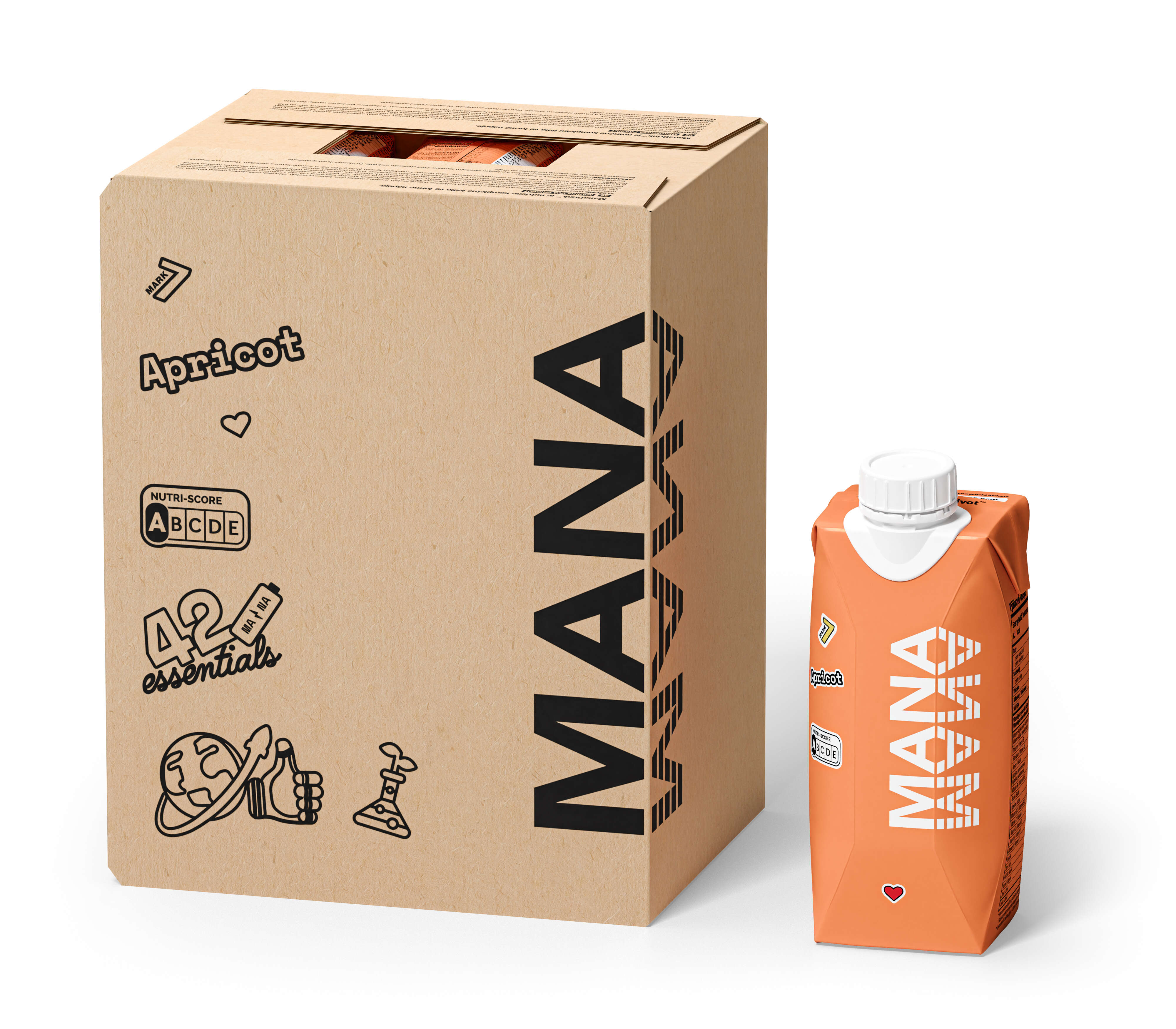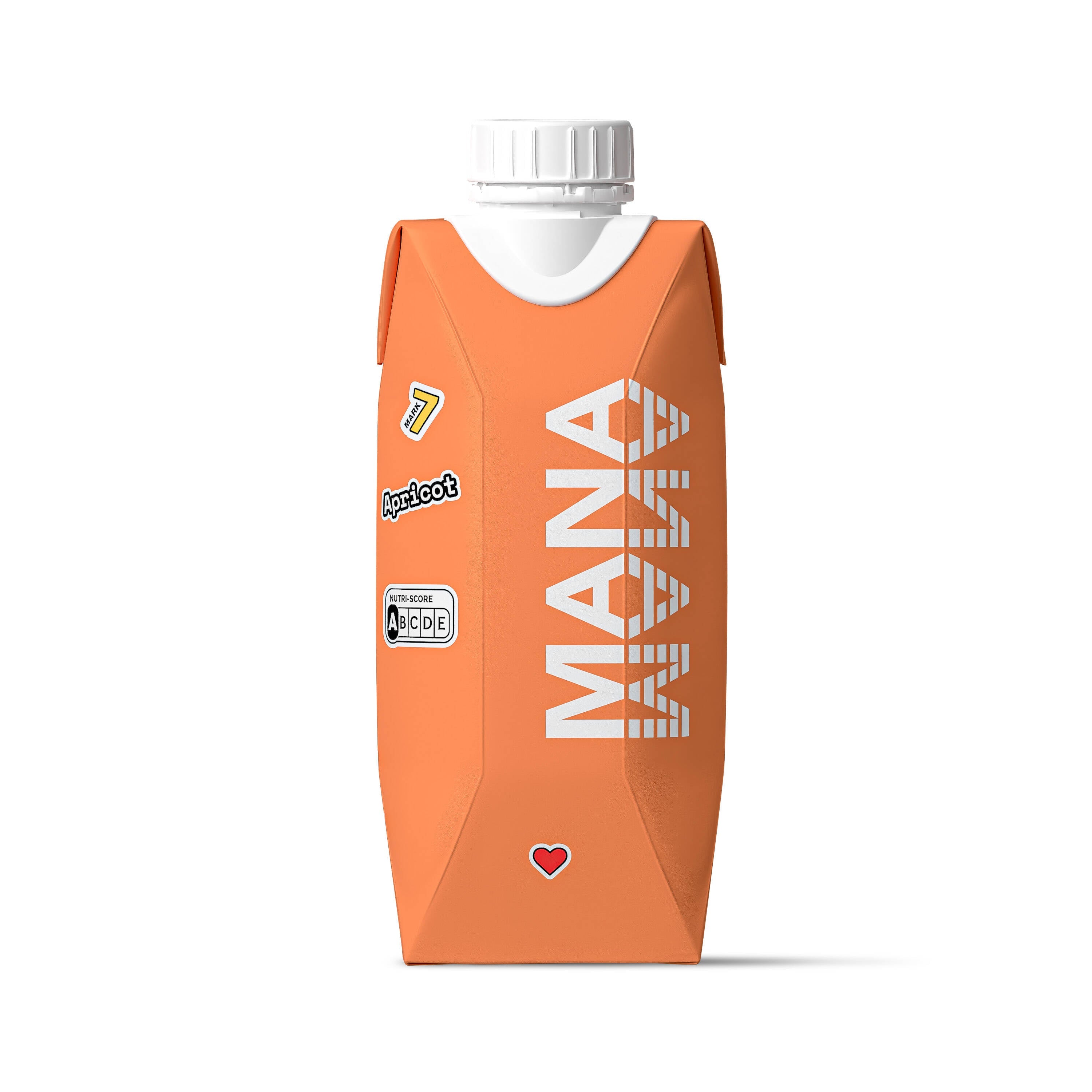 ManaDrink | Apricot
Liquid error (sections/pf-5d5cfad8 line 191): Could not find asset snippets/klavio-product.liquid
The new ManaDrink Apricot is perfect—light, fresh and fruity... Just yummy! Just shake, twist the lid and you have a full meal that is full of flavour and sunshine!
Buy