blogs
27 june 2023
Support Your Immunity With Kombucha
Do you take regular walks, drink water and take care of your mental well-being? A varied diet is an essential part of a healthy lifestyle. Mana provides all the nutrients including a balanced amount of all 16 bioactive vitamins and 17 minerals. We have also recently added kombucha to ManaPowder Mark 8. It has many positive effects, including for the immune system.
Kombucha — the superhero antioxidant
The new Powder Mark 8 introduces an even more powerful recipe. The key new feature in ManaPowder is the addition of kombucha. Kombucha is a fermented green tea infusion. A symbiotic culture of bacteria and yeast is used for fermentation. In Mana, we use a freeze-dried powder of this drink. Kombucha has very positive health benefits for the body. It originates from Asia, where kombucha is known as the elixir of immortality or life due to its properties.

Kombucha contains a large amount of vitamins that are crucial for keeping a strong immune system. These are mainly B vitamins (B1, B2, B3, B6, B12, folic acid) and vitamin C. In addition, the fermentation process produces organic acids—acetic acid and glucuronic acid, which are antimicrobial and thus fight the growth of bad bacteria.

You surely heard of polyphenols in connection with Mana. For kombucha prepared from green tea, these are mainly catechins and flavonoids, which have high antioxidant effects and reduce inflammation. As an antioxidant, kombucha protects against free radicals. These can accelerate ageing or the onset and development of various chronic diseases through oxidative stress. Kombucha is one of the beverages that can contribute to the prevention of cancer or cardiovascular disease because it promotes the reduction of 'bad' LDL cholesterol.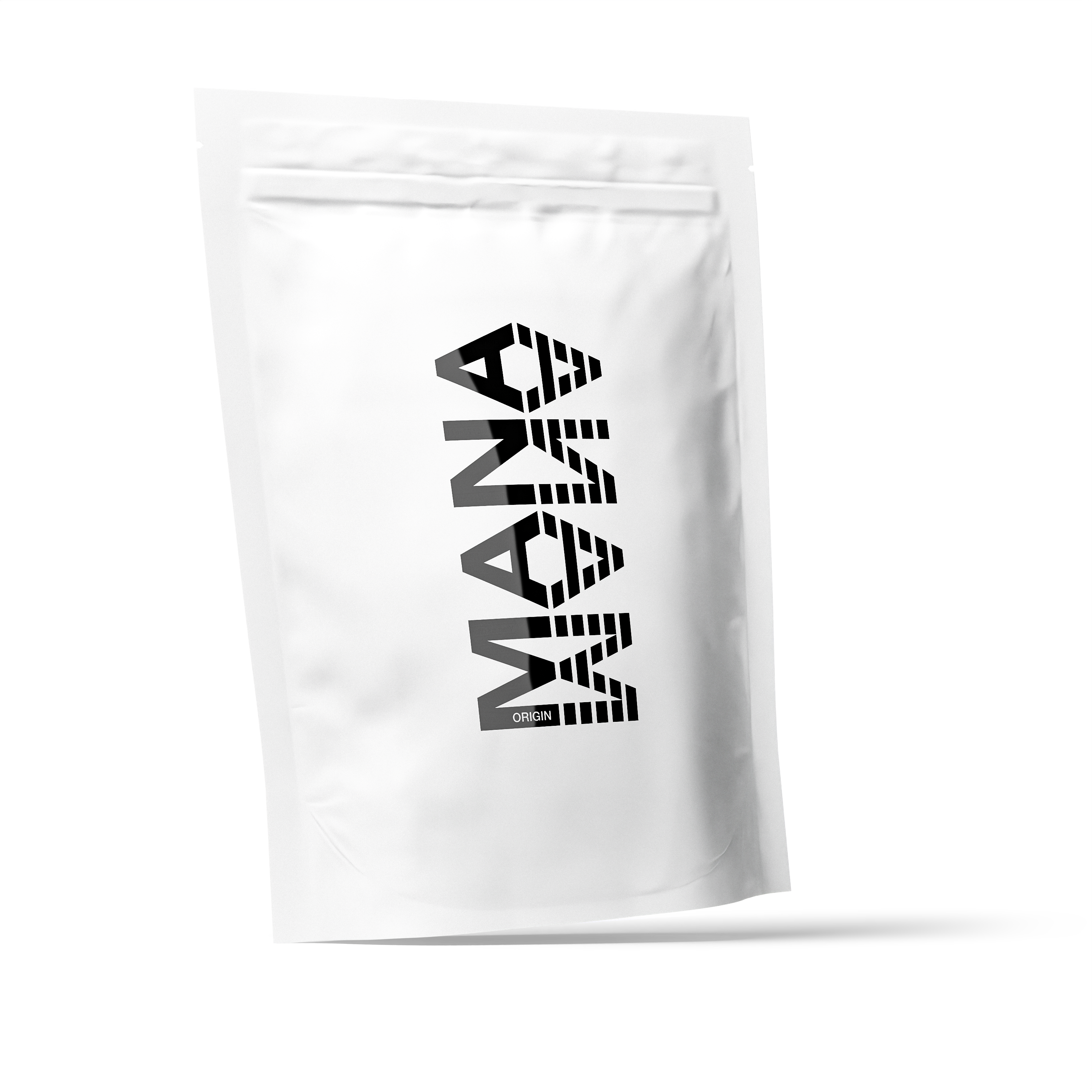 ManaPowder | Origin
Liquid error (sections/pf-5ad8b78d line 153): Could not find asset snippets/klavio-product.liquid
Mana's balanced amount of soluble and insoluble fibre from 8 plant sources and its omega-3 fatty acid content help maintain a healthy gut and thus mental well-being. Another effective ingredient is kombucha, which we've added to ManaPowder Mark 8.
Buy
Good bacteria support digestion and mental health
Kombucha is also known for its probiotic effects. By nourishing and increasing the amount of friendly gut bacteria, it reduces the amount of bad ones. Maintaining this balance has a positive effect on the digestive system and the proper functioning of the intestines.

An Australian study from February 2023 shows that kombucha also has preventive effects against diabetes. The study was conducted on eleven healthy subjects. They were all given the same high-carbohydrate meal. One part of the group drank water or unsweetened juice with the meal, the other drank kombucha made from green tea. After blood was drawn at 15-minute intervals for two hours after they finished consuming their meal, the results were compared. Those who drank kombucha with their meals were measured to have a glycemic index of 68 and an insulin index of 70. The others were measured to have a higher GI of 84-86 and an II of 81-85. According to the study, drinking kombucha could therefore have a positive effect on health. By improving blood glucose levels after finishing a meal and therefore suppressing insulin resistance, it not only acts as a preventative measure against diabetes, but also indirectly prevents cardiovascular disease.

Healthy bacteria support not only your digestion, but also your mental health. That's why probiotics are sometimes called psychobiotics. They are literally able to affect your happiness and mood as well as relieve feelings of stress, and this indirectly leads to better sleep and thus again to better body defences. Furthermore, the health of the microbiome reduces inflammation and can promote weight loss.

Mana contains a balanced amount of soluble and insoluble fibre from 8 plant sources. An important source is oat fibre with a significant content of beta-glucans, which have beneficial effects on maintaining normal cholesterol levels. In general, fibre and beta-glucans support the stability of the gut microbiome. Read more about the effects of fibre and probiotics on your digestion and mental health in this article.
Cleanse your body: boost liver detox with kombucha
The liver is a fascinating organ that performs up to 500 different tasks simultaneously. It is the body's main filter. It filters the blood, traps toxins, bacteria, chemicals, neutralises them and sorts them out. Then, with the help of bile and other excretory organs, it has to get them out of the body. To keep your liver functioning properly, you can support it by not putting unnecessary strain on it (especially with unhealthy fatty and salty foods or alcohol) and by including regular cleansing.

What can help is e.g. drinking water with lemon (4 tablespoons of lemon juice per glass of water is enough) and exercising or going to the sauna (by deliberately sweating you promote the elimination of toxins from the body). Kombucha is also a great food to stimulate liver detoxification due to its organic acid and enzyme content.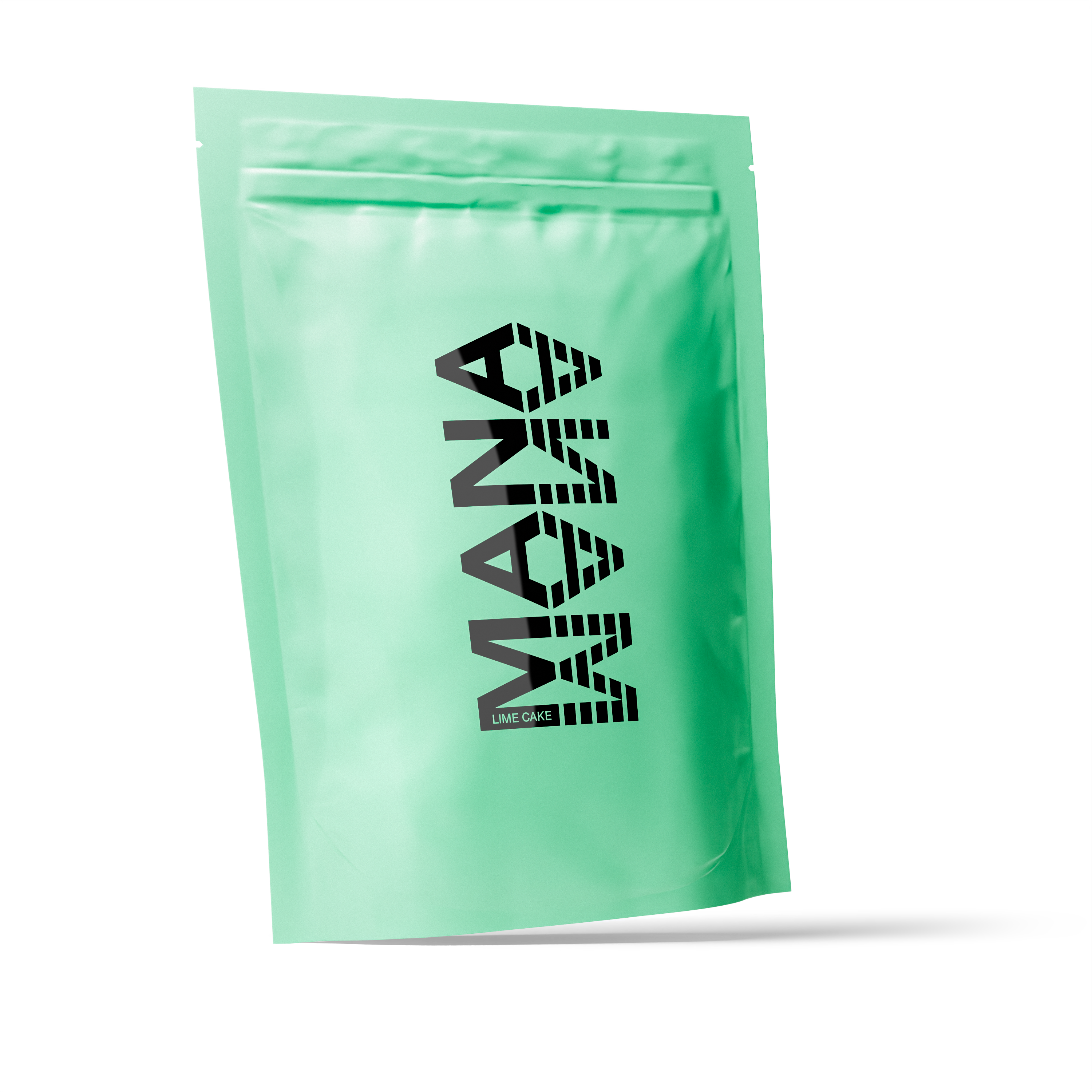 ManaPowder | Lime Cake
Liquid error (sections/pf-5ad8b78d line 174): Could not find asset snippets/klavio-product.liquid
The eighth generation of ManaPowder has an even more powerful recipe. The big news is the addition of kombucha with antioxidant and detoxifying properties. You'll be able to try our newest flavour, Lime Cake, with its elevating lime notes in the second half of July.
Buy
Support your immunity with Mana all year round
If you want to maintain your physical health all year round, your body can't do without a good source of nutrients. Mana delivers precisely balanced amounts of macro and micronutrients, including 33 vitamins and minerals, omega-3 and 6 fatty acids, and 108 valuable bioactive substances for your body's proper functioning and strong immune system.
These substances in Mana effectively support your immune system:
vitamins A and E provide antioxidant protection

vitamins B6 and B12, which should be supplemented mainly by people with an alternative plant-based diet

vitamin C or ascorbic acid contributes to the normal function of the immune system

vitamins D2 and D3, of which almost 50% of people in the world suffer from a deficiency during the winter and spring months

fibre to support a healthy gut and the production of friendly bacteria

zinc significantly reduces the risk of infections

selenium is contained in many enzymes with antioxidant properties, thus helping to maintain the body's defences

adaptogens (soy lecithin in Mana) increase the overall defence of your body

polyphenols—natural antioxidants with anti-inflammatory effects

newly added kombucha to the ManaPowder Mark 8
[1] Cleveland Clinic (2023) Is Kombucha Good for You?
https://health.clevelandclinic.org/what-are-kombuchas-health-benefits-and-how-much-can-you-safely-drink/

[2] Rania F. Ahmed, Mohamed S. Hikal, Khadiga A. Abou-Taleb (2020) Biological, chemical and antioxidant activities of different types Kombucha
https://www.sciencedirect.com/science/article/pii/S057017832030018X

[3] Joe Leech, MS (2023) 8 Evidence-Based Health Benefits of Kombucha
https://www.healthline.com/nutrition/8-benefits-of-kombucha-tea

[4] Karolina Jakubczyk, Justyna Kałduńska, Joanna Kochman, and Katarzyna Janda (2020) Chemical Profile and Antioxidant Activity of the Kombucha Beverage Derived from White, Green, Black and Red Tea
https://www.ncbi.nlm.nih.gov/pmc/articles/PMC7278673/

[5] Michaela Javůrková (2022) Kvašený nápoj kombucha a jeho účinky na lidské zdraví
https://dk.upce.cz/bitstream/handle/10195/80273/JavurkovaM_Kvaseny_napoj_LC_2022.pdf?sequence=1

[6] Fiona S. Atkinson, Marc Cohen, Karen Lau and Jennie C. Brand-Miller (2023) Glycemic index and insulin index after a standard carbohydrate meal consumed with live kombucha: A randomised, placebo-controlled, crossover trial
https://www.frontiersin.org/articles/10.3389/fnut.2023.1036717/full

[7] Jiří Votava (2020) K čemu máme játra a jak je posílit?
https://www.brainmarket.cz/nase-novinky/k-cemu-mame-jatra-a-jak-je-posilit/