blogs
25 august 2022
Responsibilities Are Attacking You From All Sides? We've Got Tips for You on How to Handle It All!
Summer is almost over, what's left are only memories of holidays and the kids are opening their school bags again. As a parent, you may be looking forward to having your kids taken care of again for most of the day. But when you think of all the daily tasks and responsibilities that come with the school year, you're already dreading it. How are you supposed to keep up with everything? Keep cool! We've got some great tips for you to get back into your daily routine. With energy, a clear mind and good mood for the whole family.
It is said that routine is key. This applies to studying, sports, sleeping and, last but not least, eating. Paradoxically, regularity and quality in eating is what we most often fail to maintain. But you also care about your children's healthy diet, in addition to school attendance and free-time activities. So what to do about it?
Breakfast will kick-start your morning
Mornings are usually the most hectic part of the day. We'd rather not even remind you of the morning sprints that include brushing teeth, dressing the kids, signing student papers, etc. That breakfast is the most important meal of the day is certainly not news to you. The right choice of the first meal in the morning can get the body started for the whole day. It is recommended to have a varied breakfast and to eat it slowly. For example, oatmeal is rich in complex carbohydrates, antioxidants and protein, which will kick-start not only the body, but also the brain. If one then adds fresh fruit or white yogurt, a great and balanced breakfast is on the table.

But back on the ground. There is no time to waste in the morning. In times like these the best is to prepare a serving of ManaPowder for your family and yourself. Simply choose your calorie count and pour the exact amount of water according to the mark on our Mana bottle into it. And that's it. You and the kids can eat in the car on the way to school and your energy and focus will last all morning.
Resist sweets with healthy snacks
You need enough energy for the whole day to manage all your tasks and keep to your schedule. Falling asleep while walking or realising in the middle of a conversation with your boss that you have no idea what he's talking about, that's really not ideal. Just like when your kids start falling asleep during a lesson in school.

Moreover, fatigue is associated with extreme cravings for sweets, the body directly calls for fast carbohydrates and an immediate increase in energy. Unfortunately, sugary snacks contain unhealthy and unbalanced combinations of nutrients. They are dominated by simple sugars without enough fibre, overloaded with saturated fats and do not offer enough of the important omega-3 unsaturated fats. We can only dream of confectionery as a source of protein, vitamins and minerals.

Sweet snacks are simply a trap. Most of these foods contain only empty calories, which, while they will give you fast energy, add no value to your body. In fact, your energy will quickly drop back to zero. In the long run, such foods inhibit the body's natural chemical processes, which can only take place thanks to the enzymes, vitamins and minerals obtained from quality ingredients. So, instead of a candy bar or biscuit, give yourself and your children a piece of fresh, ripe fruit for their school snack and you'll see that neither of you will complain.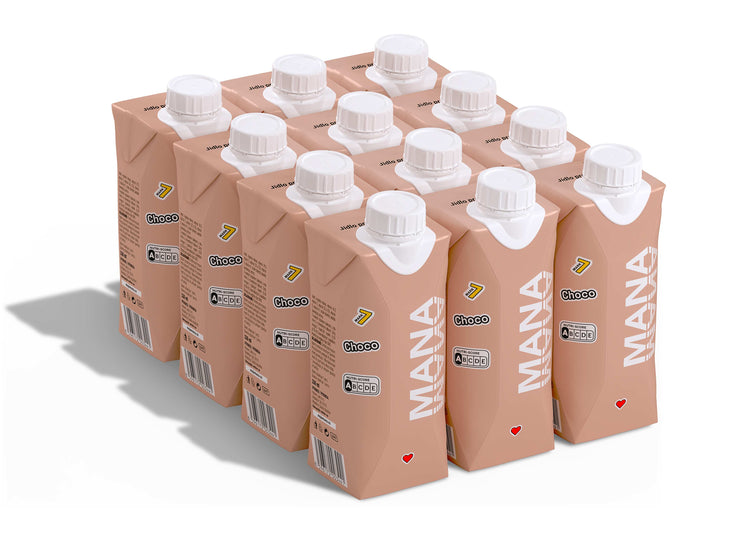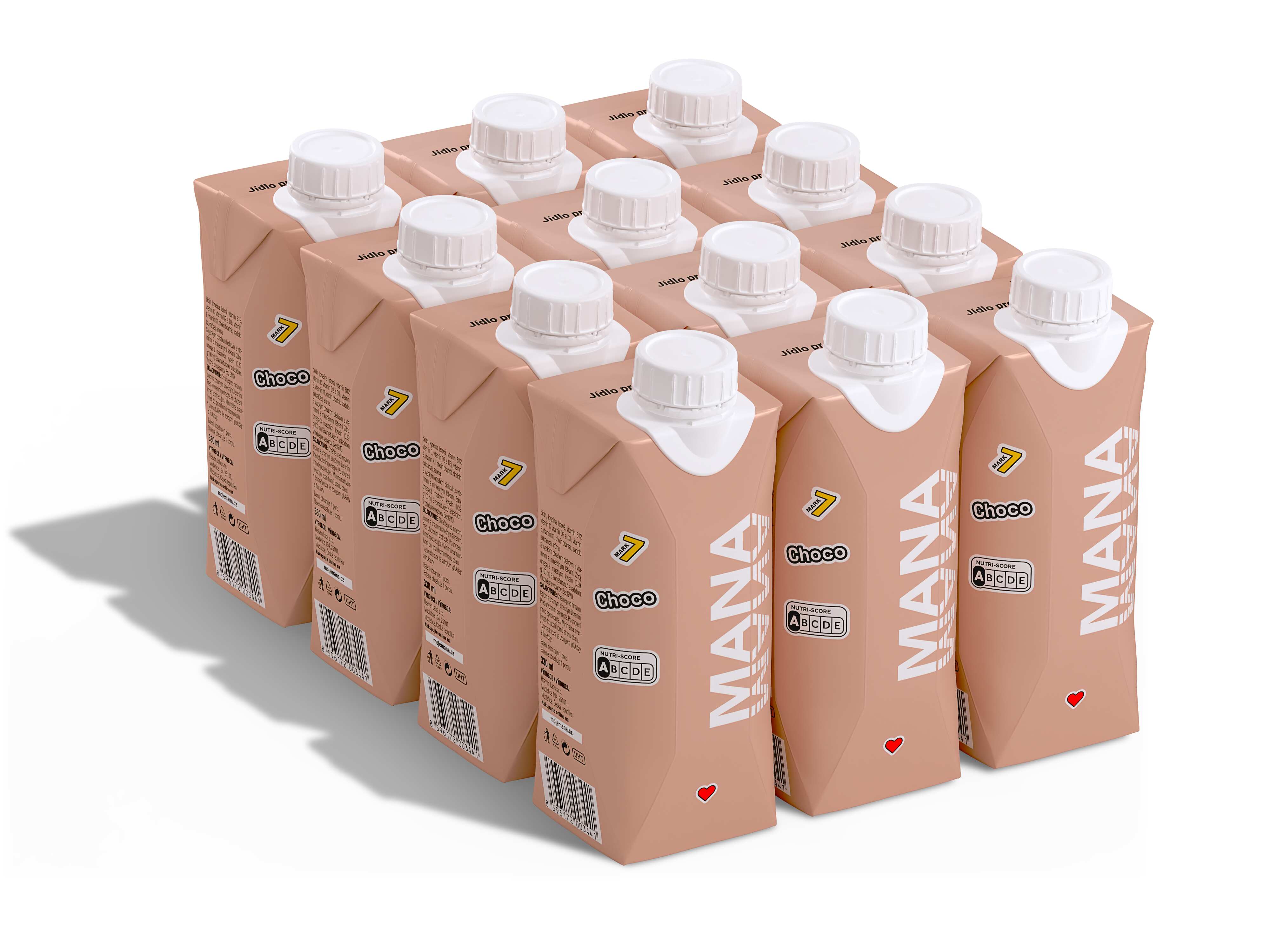 ManaDrink | Choco
Liquid error (sections/pf-f26de71a line 130): Could not find asset snippets/klavio-product.liquid
Are you craving something sweet during the day? Mana will be your solution and is perfect in taste. ManaDrink Choco will give your body everything it needs and you'll really enjoy it at the same time. Keep your calories and your diet completely under control!
Buy
Neglecting lunch isn't worth it
Do you want to enjoy a quiet lunch break, but new tasks keep landing on your desk? Typical. But did you know that your lunch choice determines what the second half of your day looks like? It's super important to get a good and healthy lunch. When you reach for fast food, you'll fill your stomach, but you won't give your body enough of the nutrients it needs, such as minerals, vitamins, lecithin, choline and more... Your metabolism won't process energy evenly for the rest of the day.

Why? A huge and heavy meal composed of slowly digestible ingredients causes the body to invest a lot of energy in digestion. Wouldn't it be better to use your resources to be more awake and active?

Don't forget to eat properly even when you're in a hurry. At the very least, prepare a quick vegetable salad with an olive oil dressing and a piece of wholemeal bread, or prepare a serving of Mana. Whether on its own or as a bowl with fruit, nuts and seeds, Mana gives you everything you need. It contains all the vitamins, fibre and omega-3 and omega-6 fatty acids, for example, which are important for a healthy heart, blood vessels, eyesight and, above all, brain. All from natural sources.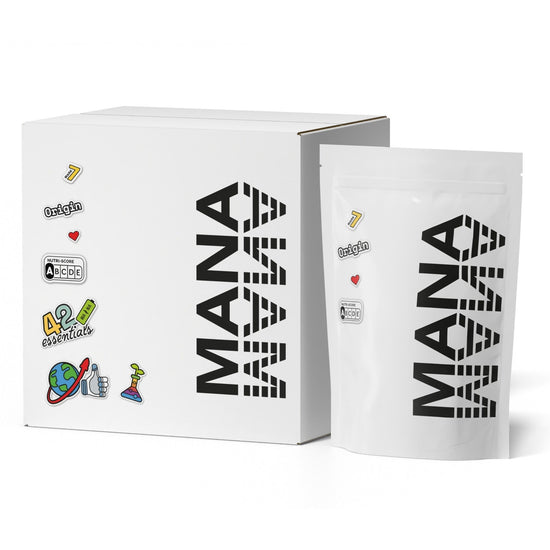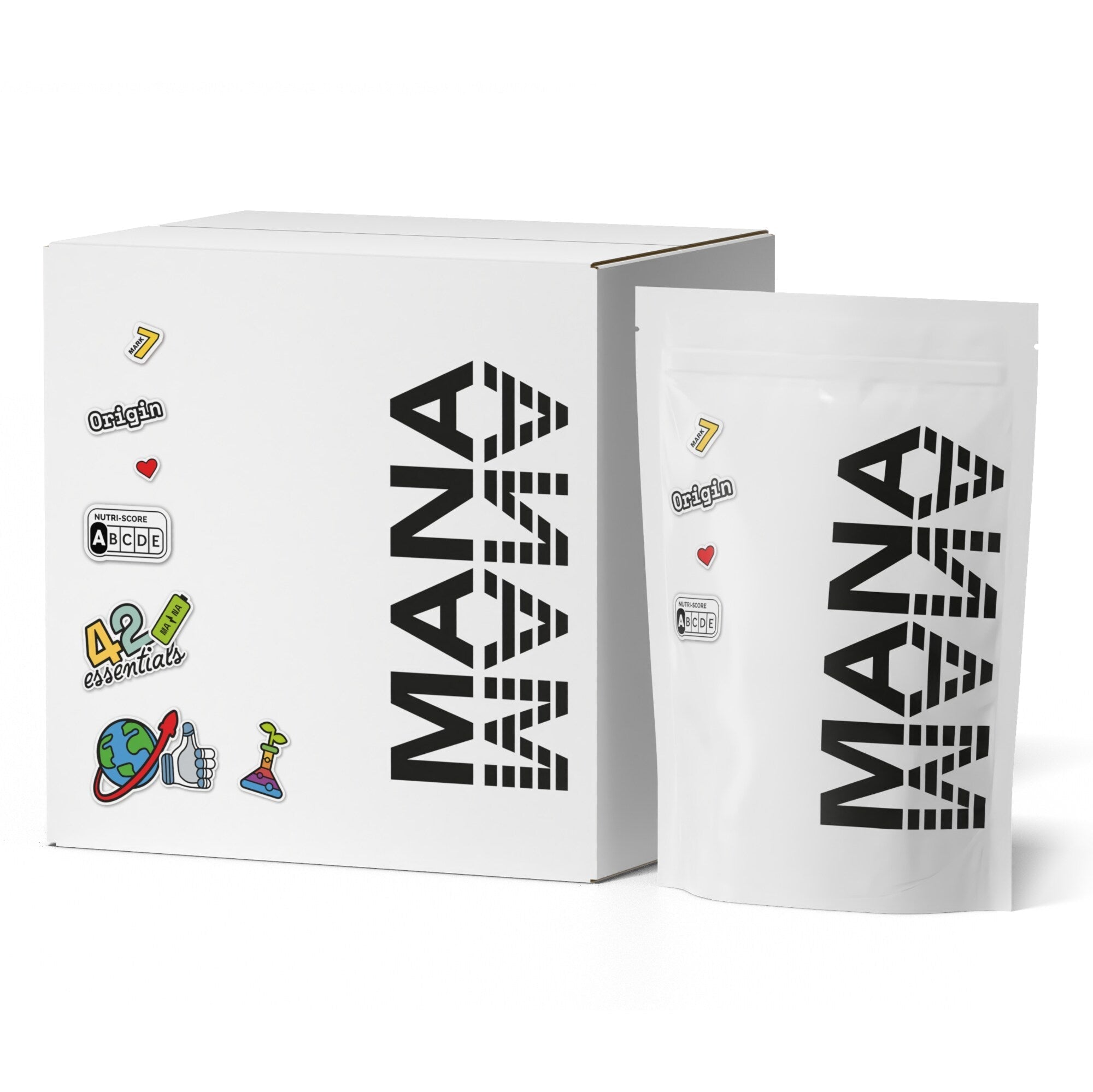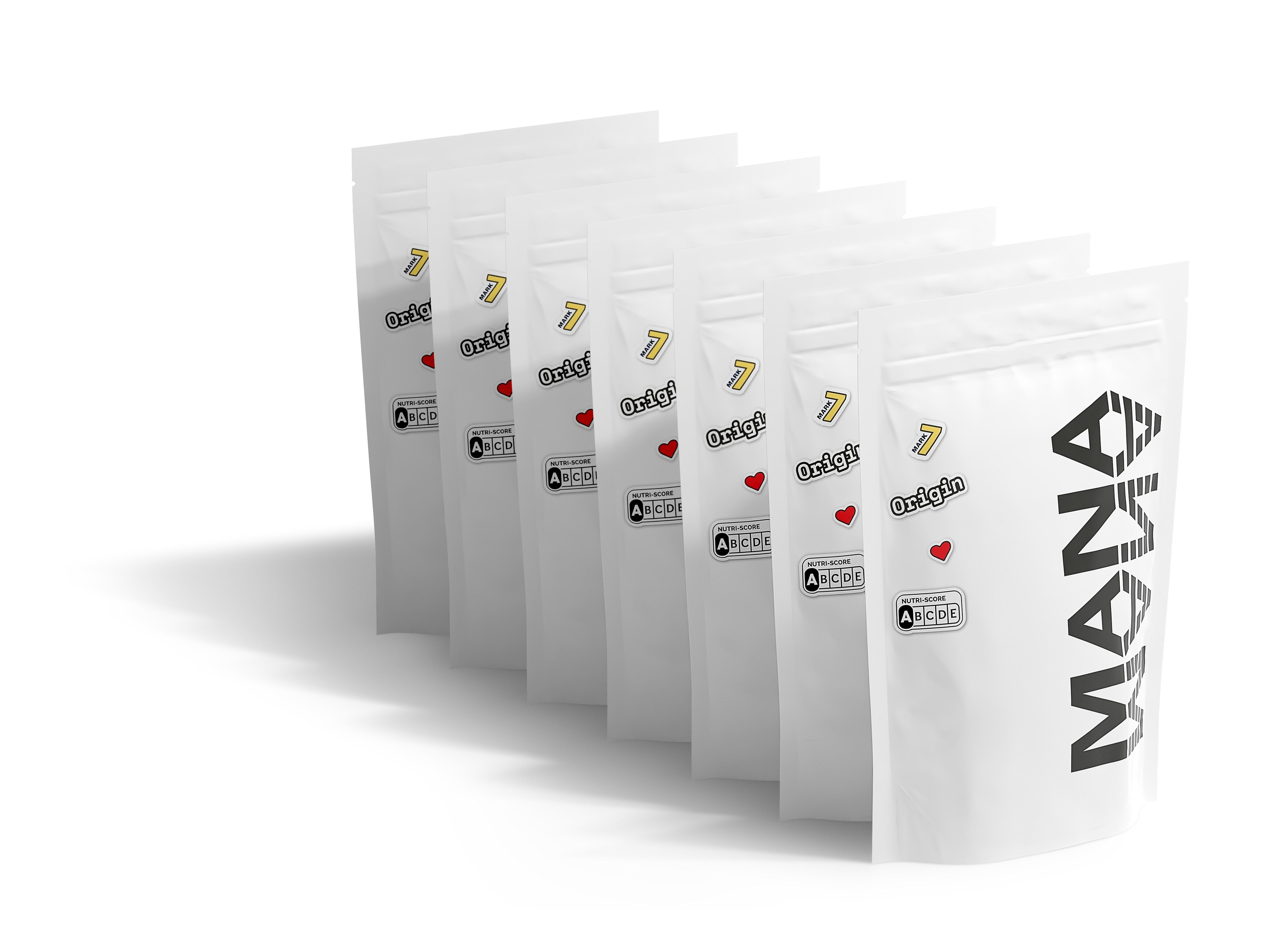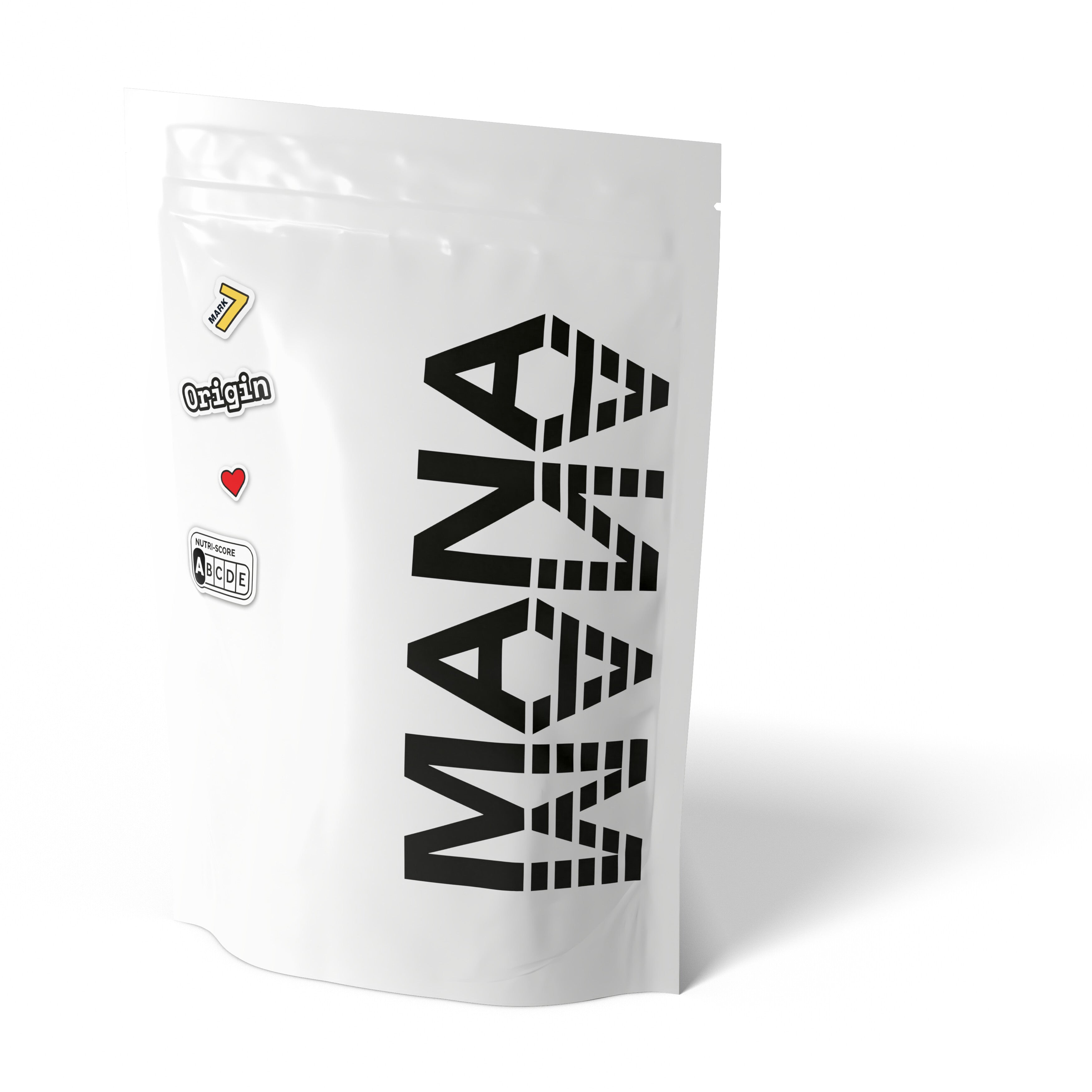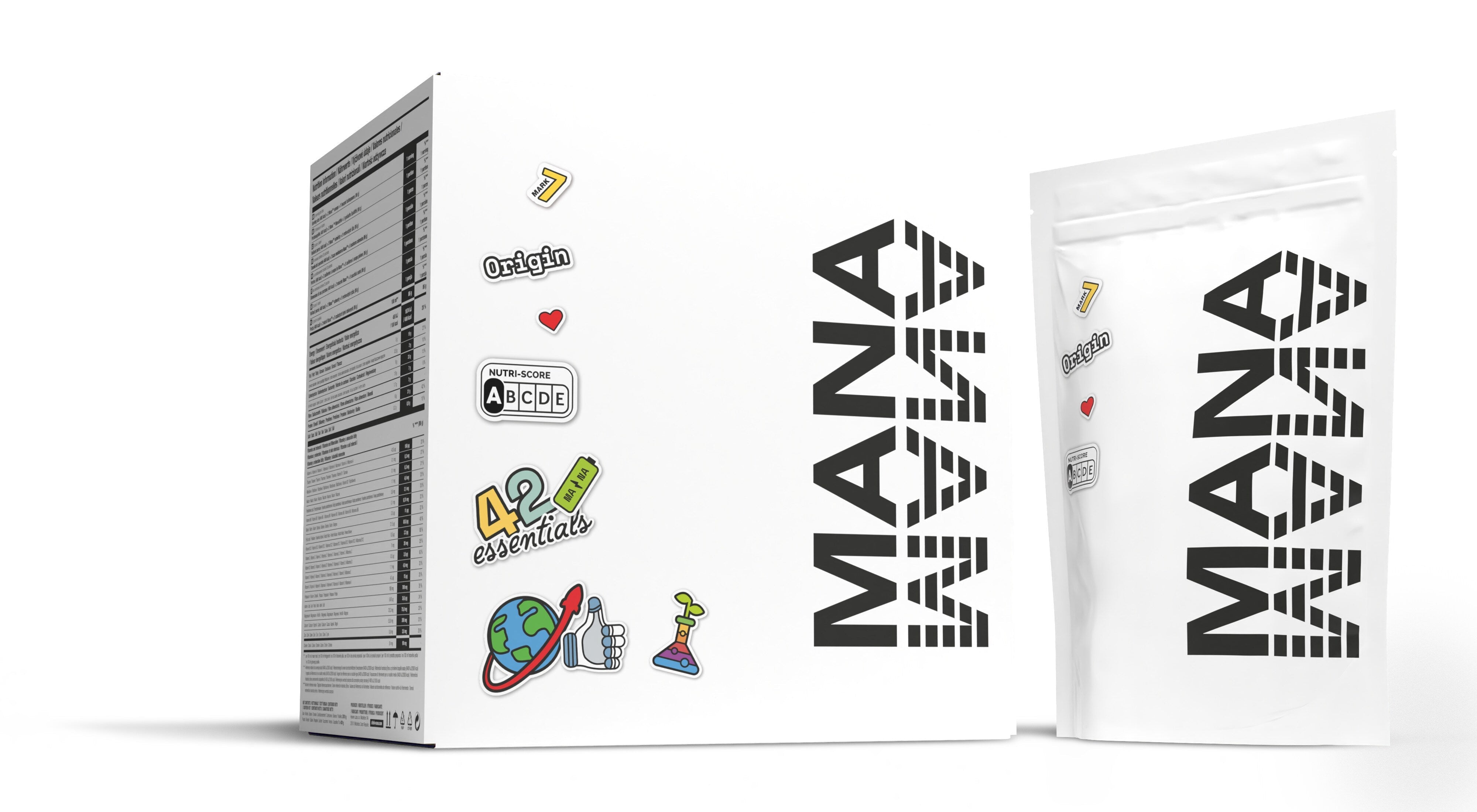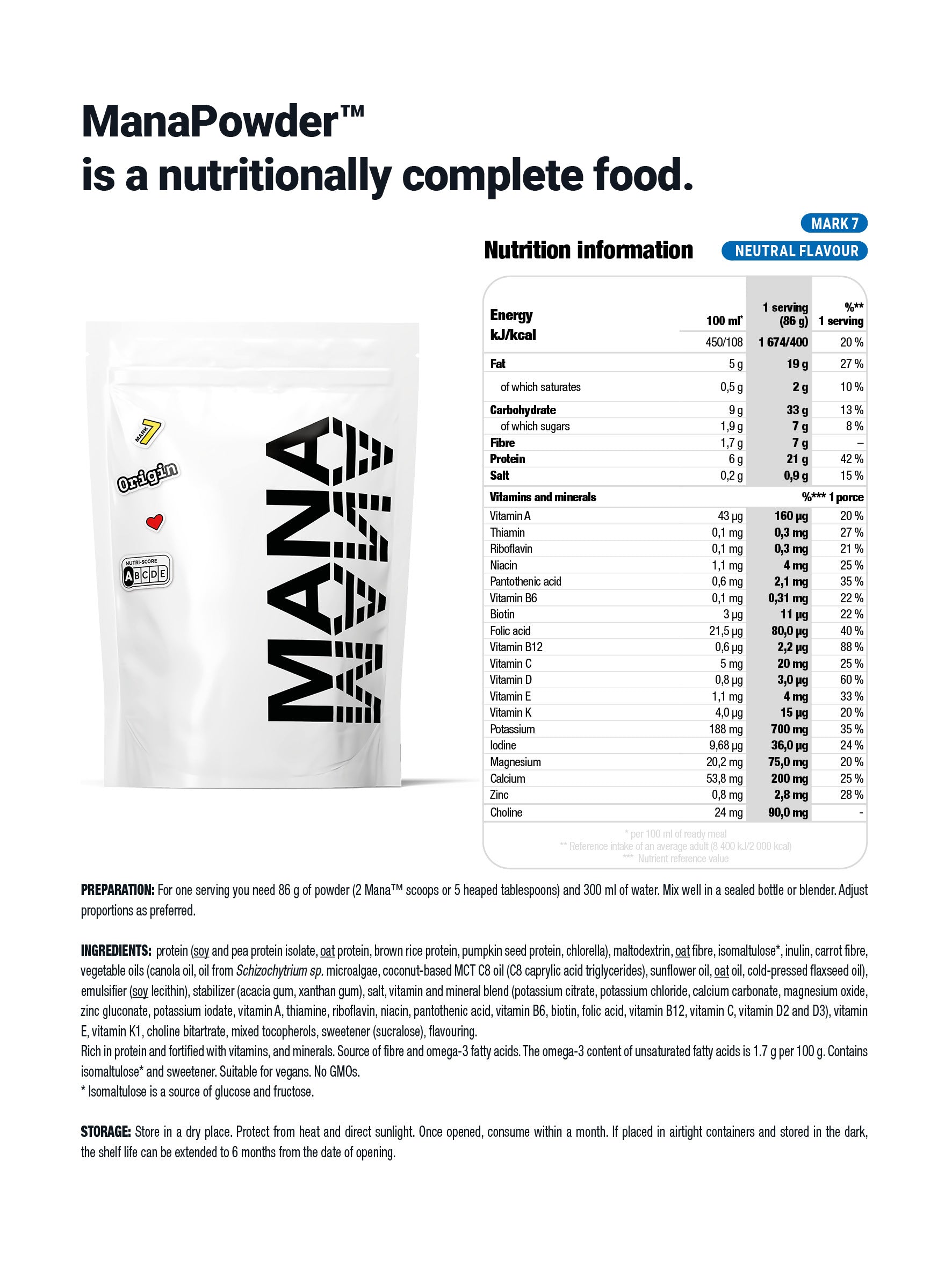 ManaPowder | Origin
Liquid error (sections/pf-f26de71a line 151): Could not find asset snippets/klavio-product.liquid
Lunch break is around the corner? Prepare Mana and replenish all the necessary nutrients in no time. Boost your metabolism, immunity, eyesight and brain with a good dose of new energy!
Buy
Family dinner at the end of the day
When you and your family members finally get home after a full day of hustle and bustle, it's time to take some time for yourself. Whether you had a busy day at work or you needed to clean the whole house, dinner together should always come first. Psychologists agree that family dinner is one of the most important rituals to have together. Prepare a varied meal, take your time when eating and don't walk away from the table, and discuss anything interesting that happened during the day during the meal. You'll see that this quality time spent together will pay off.